Homepage
---
How To:
Technical
---
Guest Gallery:
Concrete Artists
---
Andrew Goss:
Concrete Work
---
Concrete Handbook
for Artists
Details
Feedback
Update
Order book?
—U.S.
—Canadian
—U.K.
—Overseas
—PDF Download

---
SITE MAP
Concrete Handbook for Artists
Technical Notes for Small-scale Objects
Andrew Goss

Details About the Book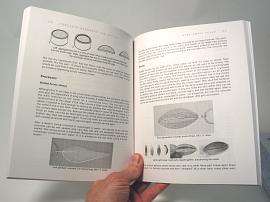 The book is 135 pages, 7.5" X 9", black and white photos and line drawings. Paperback binding. ISBN 0-9730223-0-2. Cost is $29.95 USD, $29.95 CAD or £16.95 GBP plus shipping. First published 2002, updated 2006. Also available as a PDF download.
I appreciate that it's difficult to buy a book when you can't pick it up and flip through it to see what it's like. So I've embedded a window (on the left) courtesy of GoogleBooks which will allow you to see some of the book. Please note: if you click on "Buy this book" menu at the bottom of the window you will not be able to find it at Amazon or Chapters-Indigo. The third choice of "Goss Design" just brings you back to this site. But you can click on this link:



ORDER THE BOOK HERE
This book is listed in the Portland Cement Association's online catalog bookstore (USA), and is recommended by the Compleat Sculptor.
~Andrew Goss
---
CONTACT + LEGAL
Andrew Goss
26 Clarke Street East, Guelph, ON, N1H 1S7
Tel: 519.265.4057




Paypal Verfified Business